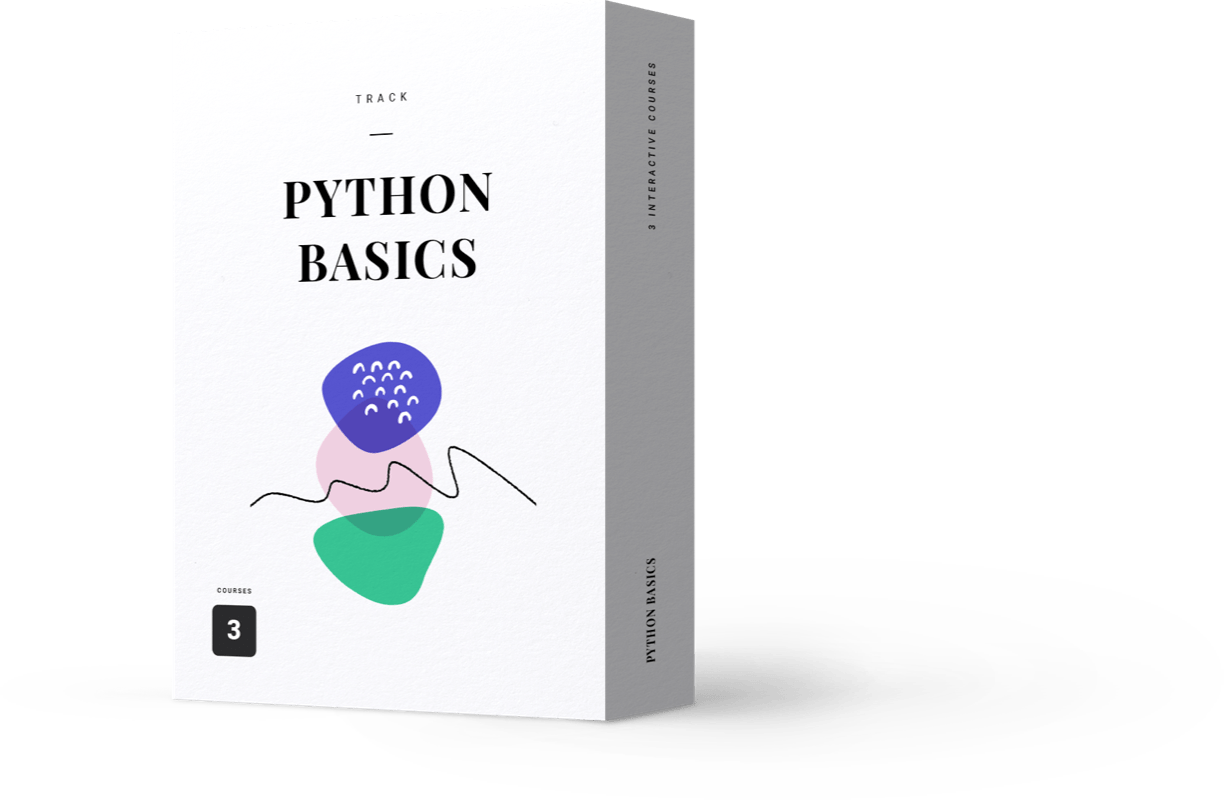 This mini track is for those looking to get started with programming. We designed it for complete beginners—people without any background in IT, who have never written a line of code in their lives.
In this mini track, we'll show you the basic programming concepts:
how a computer program is structured
how computer programs make decisions with if statements
how a program repeats instructions with for and while loops
how to structure your program using functions
how to read from files and write information into files
what the basic data structures are in Python: lists, dictionaries, tuples, and sets
These concepts are useful in all commonly used programming languages. This mini track will give you solid foundations to begin your programming journey. Upon completion, you will be able to deepen your knowledge of Python or to switch to any other programming language. We get you started; further steps depend on you.
We chose Python 3 as the language for this mini track, since it is the most popular programming language today. It is a very common choice as the first programming language: it has a clear syntax, enforces good programming habits, and has a lot of tools and documentation.
You will learn the basics of Python 3. Note that our focus here is not just on Python idioms and features. Rather, our goal is to build you a solid programming foundation.
We believe that the best way to learn programming is through practice. Our courses are fully interactive for this reason. Each exercise has a little bit of theory, an example, and a problem for you to solve by writing your own little computer program. Some exercises ask you to mimic the given examples closely, while others require you to write your code from scratch. By the end of each course, you'll have solved dozens of simple programming tasks.
What's in it for me?
A smooth entry into the world of coding. No prior experience, extra software, or practice data sets needed.
A well-defined learning plan with 3 fully interactive courses. This mini track contains everything you need to get you started with programming. The courses are logically arranged, and the instructional process is designed specifically for beginners.
Proven learning efficiency. Don't learn just the concepts. Get hands-on practice with our real code editor and real-life exercises.
Online certification. After successfully completing each course, you will receive a certificate you can add to your LinkedIn profile.
A trusted support system. Every course comes with access to our resource base, support from a mentor and from a community of students, and technical support. You can also join our learning community and participate in on-task discussions.
Hints and more. If you get stuck, you can leverage the included exercise hints. Or use the Discuss tab to ask questions and share insights with other members of the LearnPython community. You can also drop us a line at contact@learnpython.com — we'll be more than happy to help!
Objectives:
Learn the basics of programming using the syntax of Python 3.
Discover what variables are, their purpose, and how to use them in your programs.
Understand control flow statements: if, if-elif, and if-elif-else.
Learn how to repeat statements with for and while loops.
Learn how to write your own functions and how to call functions in Python.
Understand basic data structures: lists, dictionaries, and sets.
Learn the basics of working with files.
Who should take this mini track?
Complete beginners who are getting started with programming.
People who want to see if programming is for them.
Requirements:
A web browser
An internet connection